ADVANCED CONTROL OF WOOD DECAY

CONTROLLED RELEASE FUMIGANT CARTRIDGE FOR INTERNAL USE IN LARGE WOOD UTILITY POLES, PILINGS, AND TIMBERS

NEW CARTRIDGE SIZE

NOW SMARTFUME® COMES IN A CUTTING-EDGE SMALLER SMARTPLUG CARTRIDGE SYSTEM.

CONTROLLED RELEASE

Minimizes Risk of Handler Exposure While Dispersing Chloropicrin Into Wood To Prevent Decay Up To 10 Years


About SmartFume®
---
SmartFume is a controlled release cartridge containing chloropicrin, a highly effective fumigant, unsurpassed in arresting and preventing internal pest and fungal decay in large wood utility poles, pilings and timbers.

Encapsulated Controlled
Release Delivery
Historically, liquid chloropicrin has been the unsurpassed fumigant for arresting and preventing internal decay in wood structures.

SmartFume

®

is designed to control the release of chloropicrin, minimizing risk of handler exposure during application, while dispersing chloropicrin into the wood at a precise rate needed to arrest and prevent decay for up to 15 years.
____________________________________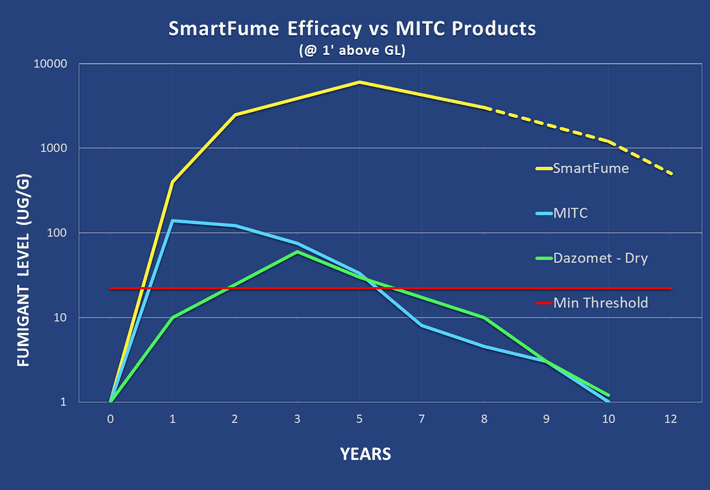 SmartFume maintains fumigant levels in the wood that are 50 – 100X higher than methylisothiocyanate (mitc) products.
SmartFume clearly outperforms all other internal wood fumigant products, protecting wood poles from failure. To protect the wood from decay, the fumigant level must stay above threshold of 20ug/g (red line on graph). Mthylisothiocyanate (mitc) products fail to maintain the minimum threshold shortly after the 5-year mark.
SmartFume will provide fumigant protection for 10 years with no lapse in coverage due to the wood lignin bonding that chloropicrin provides.
LIQUID READILY VAPORIZES INTO THE WOOD
SmartFume
®
vaporizes readily to migrate and fumigate the wood allowing easy access to the inspection and treatment bore, unlike granular products which have been known to solidify,
obstructing the hole from further treatment/inspection and
making treatment ineffective.
MIGRATES EXPANSIVELY THROUGH WOOD
Chloropicrin's unequaled ability to travel through the wood at significant distances from the point of application makes SmartFume® exceptional in arresting and preventing decay.

REMAINS IN THE WOOD
Chloropicrin, has unique properties which cause it to remain in wood longer than any other fumigant.

TREATS ELEVATED
POLE AREAS

SmartPlug's® innovative design allows SmartFume® to be installed at an upwards vertical angle allowing access to higher reaches in wood structures. SmartFume® provides a solution for arresting and preventing decay in upper pole areas.

Can be readily removed for replacement.

Tamper Resistant!
Can be audited to substantiate proper fumigant remedial service is complete.
Complete treatment system. No need for additional parts, plugs or chemicals.
What makes

SmartFume

®

smart?




Smartfume
®
includes a 2-D scannable code on every product to enable quick accurate electronic data collection using our SmartFume
®
Tracking App for Android and Apple phones.
Purchase SmartFume
here:
customer application
After your application is approved, you will be able to order on our website or by phone or email.


SmartFume
is a restricted use pesticide
only for use on wood structures by certified applicators.
Read product label and Safety Data Sheet carefully and follow all instructions.





To install this Web App in your iPhone/iPad press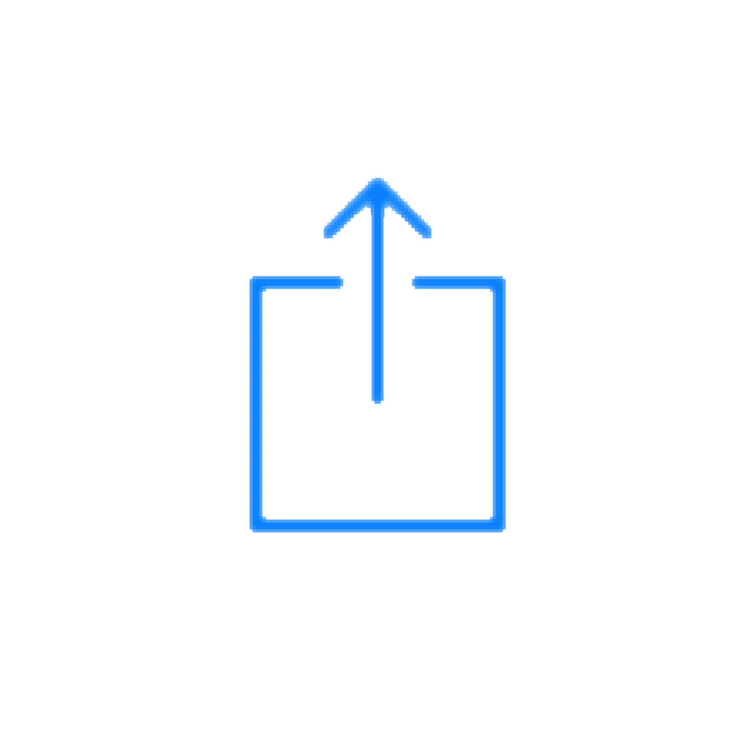 and then Add to Home Screen.